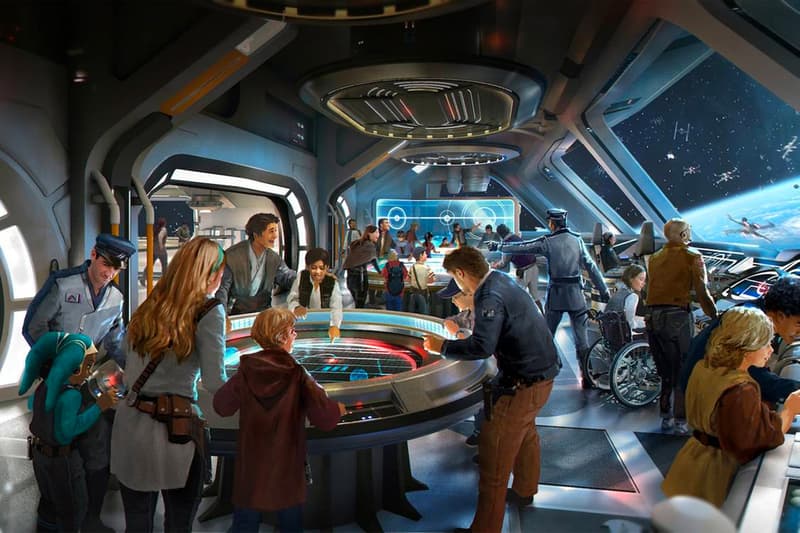 Die-hard Star Wars fans are in for a treat this year as Disney World resorts is on the cusp of completing their fully immersive Star Wars: Galactic Starcruiser hotel.
The hotel was first announced in 2017, however, like many scheduled openings, the pandemic halted the progress of the Galactic Starcruiser. Nonetheless, the hotel is expected to feature a slew of new activities for guests to enjoy including, a Star Wars-themed lounge, dinner show and tours of the ship.
Guests will be able to choose how much of the space experience they want to be involved in. The choices will allow fans to either accept missions from the Resistance or the First Order and even training with a lightsaber. When plans for the Galactic Starcruiser were first announced, there was no information regarding the dinner show. However, according to Inside The Magic, it appears that guests will be seated at tables surrounding a stage featuring a series of performances.
It still remains to be seen whether or not these performers will be Disney Cast Members or holograms. But, one thing is for sure that audiences are in for an experience to remember.
The Galactic Starcruiser is said to be different from the Galaxy's Edge attraction at Disney World, as it will offer a more contemporary and luxurious experience. There is currently no set opening date for the Galactic Starcruiser.