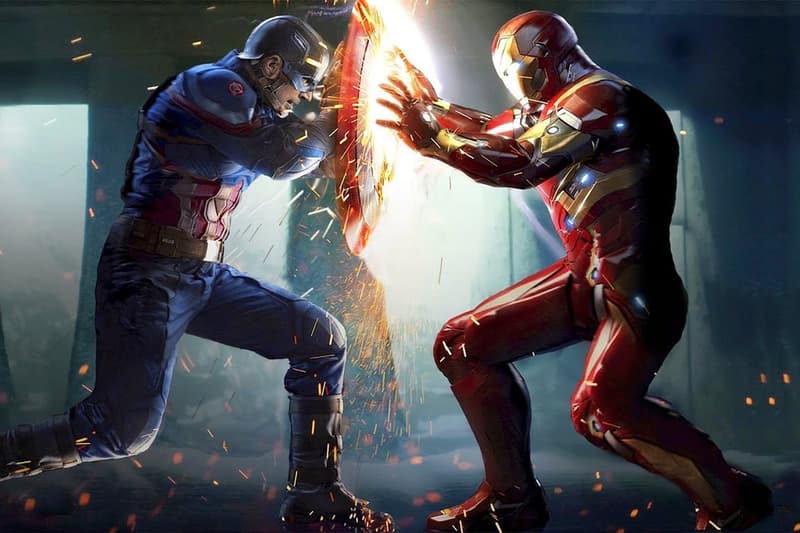 Most Marvel fans would agree that Captain America: Civil War was a pivotal moment for the MCU, disbanding a group of avenging superheroes that wouldn't reunite until many movies later at the end of Phase 3 to take on Thanos. However, as it turns out, things could've been very different for the cinematic universe, as it has now been revealed that Marvel almost axed the fight scene between Cap and Iron Man at the very end of the film.
A new book titled The Story of Marvel Studios: The Making of the Marvel Cinematic Universe recorded some of the key moments within the creation of the mega-franchise, and one part detailed how the Marvel Creative Committee disagreed with Kevin Feige and the Russo Brothers on how Civil War should have ended. While the latter group wanted Steve Rogers to take on Tony Stark and end the film very much still in conflict, the committee wanted to depart from the comics and have the Avengers make up just in time to fight off Baron Zemo and his group of Hydra super soldiers.
"We had to do a draft where they had a fight in a submarine base with five super soldiers,"  the film's co-writer Stephen McFeely explained. "We kept saying, 'There's nothing interesting about that film. We're not here to make that movie. We're not interested in telling another superhero story,'" Joe Russo chimed in. "Civil War started a civil war in Marvel. But when we drew the line in the sand, it became a moment where that company was either going to slowly bend back toward where it had come from, or it was gonna slowly start to bend toward new territory."
He continued to explain his rationale for keeping the fight sequence: "The big thing I used to say all the time was, 'People tell you how much they love chocolate ice cream. You give it to them six days a week, they're gonna throw it in your face on day six. And the problem is, if you have three chocolate ice creams in the can at 200 million dollars a pop, you're screwed. So you better start figuring out ahead of time how to be disruptive."
Ultimately, Disney's chief creative officer Alan Horn stepped in to make the deciding call and he sided with Feige and the Russo Brothers, leading to the MCU that we know and love now.
Elsewhere in entertainment, here's the latest international trailer for Ghostbusters: Afterlife.