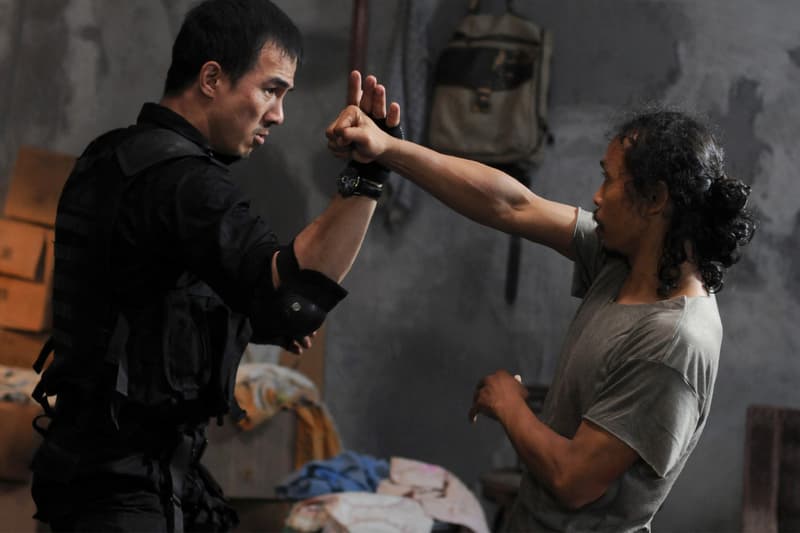 Michael Bay is now remaking The Raid for Netflix.
According to new reports, the Transformers and Bad Boys director will be producing the project for the streaming giant alongside the Indonesian film's original director Gareth Evans, who will now be acting as executive producer. Directorial responsibilities will go to The Hitman's Bodyguard's Patrick Hughes and James Beaufort. Based on the concept of the Asian picture, Netflix's version will be set in the Badlands of Philadelphia, where an elite undercover DEA task force will "climb a ladder of cartel informants to catch an elusive kingpin."
For those unfamiliar, The Raid (also known as The Raid: Redemption) was originally released back in 2011 and starred Indonesian martial arts experts Iko Uwais and Joe Taslim. The movie followed the two and the rest of their elite police squad as they embark on an unofficial mission to raid an apartment block in the slums of Jakarta run by a crimelord. Released to critical acclaim, the film was praised for its exceptional fight sequences featuring the Indonesian martial arts form Pencak Silat, and subsequently spawned a sequel in 2014.
There's currently no release date yet for Bay's Netflix remake of The Raid, so fans of the original should be on the lookout for more updates to come.
Elsewhere in entertainment, here's the 2022 release schedule for phase four of the Marvel Cinematic Universe.